Are you selling on eBay and/or Amazon? You don't want to miss this!

Gain Access to
Your Own Private Community of
Like-minded Online Sellers
Committed to Sharing
Resources and Encouragement!
This is available to LESS THAN 40 sellers!
Act Fast! These groups fill up quickly!
You Can't Afford To Go Solo
In Your Online Business!

"The group helped me surpass my sales goals this year..." ~ Brenda
Nothing more will stunt the growth of your online business than going solo.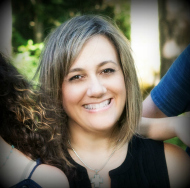 Hi, I'm Jenni Hunt from the Holiday Toy Guide.
When I started selling online in 2002… it wasn't until I joined a small group of other sellers that were in my same niche that my business took off. We were able to bounce ideas off of each other, encourage each other, share sourcing secrets. It was an invaluable resource to me and the success of my business.
You will want to pay attention because only a very limited number of online sellers will be able to take advantage of this opportunity.
Please note: Although I am NO LONGER providing the Holiday Toy Guide; due to popular demand, I am opening up a super small community of up to 45 people for the last 2 months of the holiday selling season. Read on to learn more...
"...the group was fantastic. No one had the 'scarcity' mindset & shared their 'finds' with the group." ~ Jean
There is a code of conduct we require all members to follow - but, it is simply common sense and courtesy to the other members.
Ready for it?
1. Treat everyone in the group with respect.
2. What is shared, stays in the group.
That's it!
If you have been following along in the Holiday Toy Guide private Facebook page, you likely already know that just ONE tip could very well cover your entire membership cost!
Ready to jump in?
What you can expect for $127:
20 leads/day added to the group from a trained VA
Tips for listing, posting and selling online
Small, safe community for sharing your own finds and asking questions
Benefits of being a part of a small community of like-minded sellers
This group is not category specific - all products selling during 2017 holiday season are game!
This group is limited to 45 people
The group is designed for community - expect to share BOLOs, strategies and tips.
Opportunity to continue with the 20 leads/day at a discounted price
Don't forget, this is first come - first serve.
We are capping at 45 members and expect these to go FAST...
My time has become extremely limited and although I will be popping in the group, I do not expect to be an active participant. The strength of this group will come from the community involvement discussing the tips and BOLOs - you will get out of it what you put into it... Step into the community and you will benefit GREATLY!
This also allows me to keep the price point down some so it is more affordable for you!
Just $127 gets you:
- 20 VA leads for RA/OA in ungated categories per day (Mon-Fri)! That's a LOT of leads!
- 2 months access to a private FB community with like minded sellers
- Tight, small group community capped at 45 members
- Additional training resources (Trends guide, selling calendar, strategy guides, etc.)
There is nothing else like this available
at this price point!
Jump in before it fills up!
"I have purchased Jenni Hunt's Holiday Toy Guide for the last few years as a guide for selling Toys online and was thrilled when the private Facebook Group was added last year. This year the group was an invaluable addition - it is great to be able to kick ideas around and get help from others who have the same interest and goals! The group helped me surpass my sales goals this year and I look forward to the PrivateNicheGroup starting in January. Thanks Jenni!" ~Brenda Richardson Benedict

"Jenni's Christmas Program far exceeded my expectations.
I would never have had the sales I had without her group.
Actually, I was pleasantly surprised at the amount of
money I made because of Jenni's program. Also, the group
was fantastic. No one had the "scarcity" mindset & shared
their "finds" with the group. Thank you Jenni--I could
have never been this successful without your program.
Looking forward to the new group starting Jan 1, 2014--
Wow, can't believe it is 2014!" ~ Jean Pizzoferrato